For All the Marbles
Posted by

Categories

News

Date

November 13, 2020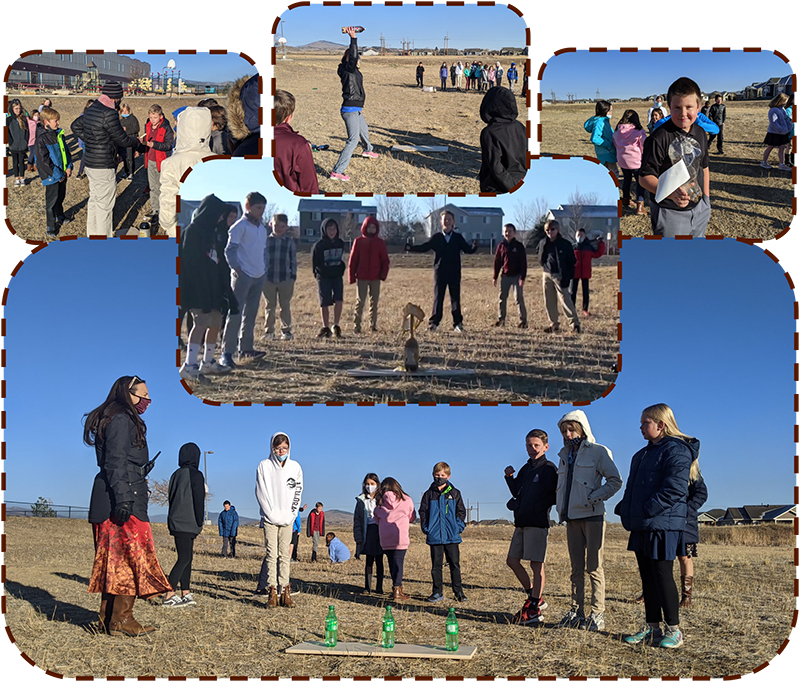 For All the Marbles
As recited in the daily Carpe Diem, LCS students are expected to uphold the virtues of our school because it is the right thing to do. Virtuous behavior is its own reward.

To reinforce this, LCS teachers utilize any number of tracking tools to recognize good classroom behavior and to celebrate shared success. Some teachers use jars full of puffballs. Others use online point systems. For Lyceum fifth graders, it's a jar full of marbles. Once a classroom earns 200 marbles, they get to celebrate their class success with something like an extra recess or a movie of a book they read over lunch.

This week, two fifth grade classes cashed in their 200 marbles during morning forum to experiment with bottles of soda and Mentos, under the watchful eyes of science teacher Mrs. Catherine Gomez and history teacher Mr. Jason Martin.

The accelerated release of dissolved carbon dioxide from the soda caused by the introduction of Mentos has explosive results. Leave the lid off and you get a fountain. Leave the lid on and wait while pressure builds and you can get a soda-fueled rocket – or sometimes, as students discovered, a sticky soda explosion!

Much to the credit of teachers at LCS, even the celebrations for excellent classroom behavior are designed to support the curriculum and enrich the student experience.